"Are You Prepared For Your First Baby?  Endlessly Searching For Advice and Tips On What To Expect?  Then You've Landed At The Right Place With All The Answers!"
Dear Parent in waiting,

Are you expecting?  Is the time getting closer to giving birth to your first baby?  So many mothers to be are completely unprepared for motherhood and the arrival of a little one, but stress not, we have all the answers you need!

The arrival of a newborn baby can come with a mixed bag of emotions, the responsibility, the clothes, the bottles, the cots, the list goes on!  First time parents may even start to panic and think "Who do we turn to?".

There are of course friends and family, but more often than not the parents to be head off to the bookstore and pickup as many books as they can!  Well that's the "My First Baby" report is just for you!

This report will lay down the very basics you need to be fully prepared for that big day!

Sound too good to be true? It's Not!
You can now get all the information that you need about being a first time parent inside one small eBook, cutting through the time it takes to study and research!  This eBook gives you information regarding what essentials you may need, understanding the crying game, bonding time with your baby, even fashion tips!  Everything you need to know about a newborn baby can be found right here:
 

My First Baby!

Being that this is your first baby, you should not entrust everything to motherly instincts. You should also do some research and studies on the essentials in taking care of a baby. After all, your baby will be depending on YOU for its comfort as well as its survival.
 
Here is what you will learn inside this guide...
 
Bonding Time With My First Baby

Communicating With My First Baby

Fashion Tips For My First Baby

How To Change My First Baby's Diaper

My First Baby Essentials

My First Baby Feeding Guide

My First Baby - Learning The Basics

My First Baby - Understanding The Crying Game

Nutritious Bites For My First Baby

The Joys And Angst Of Holding My First Baby

And So Much More!
How Much Is That Worth To You?
For only USD $7, you can learn everything that you wanted to know about first time pregnancies with "My First Baby." No where else on the internet will you find a book that is so concise yet so informative about first time pregnancies and what to prepare for than in this book. There is no where else online where you can get this much information for so little cost. And best of all, the information that you receive is certified to be true.

This book is written in easy to understand language for anyone. You will be able to understand the very basics of skydiving.

I am so convinced that you will like this product that I am willing to put my money where my mouth is and give you a full guarantee that you will get your money back if you are not satisfied with what you read in this book! That's right - if you fail to learn anything, get your money back. I'm THAT convinced that this is the right book for you!

 
I'm THAT convinced that this is the right book for you!
100% "Love It or Leave It" 30 Day Money-Back Guarantee!
 
If you're not totally thrilled with "My First Baby" for whatever reason at all, simply send me an email and I'll cheerfully refund 100% your money with the click of a button.

You've got a full 30 days to try out the material. This is a no questions asked, no fuss money-back guarantee I like to adopt.

Is that fair or what?

Look at it this way - USD $7 really is a drop in the bucket compared to the time and money you can save yourself by avoiding all the other books and tutorials out there. Why spend a fortune learning how to make movies, when you can do so for a much better price?

Here's How To Order To Right Now!

Click here for an instant download of this material. Once your payment is approved, you will be taken to a special download page where you will have instant access to the eBook.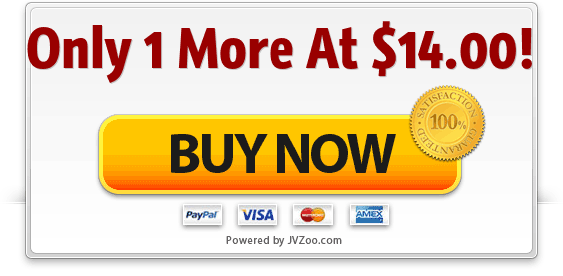 P.S. You really need to be prepared for the BIG day, and this report will take you by the hand with simple to understand tips and advice!